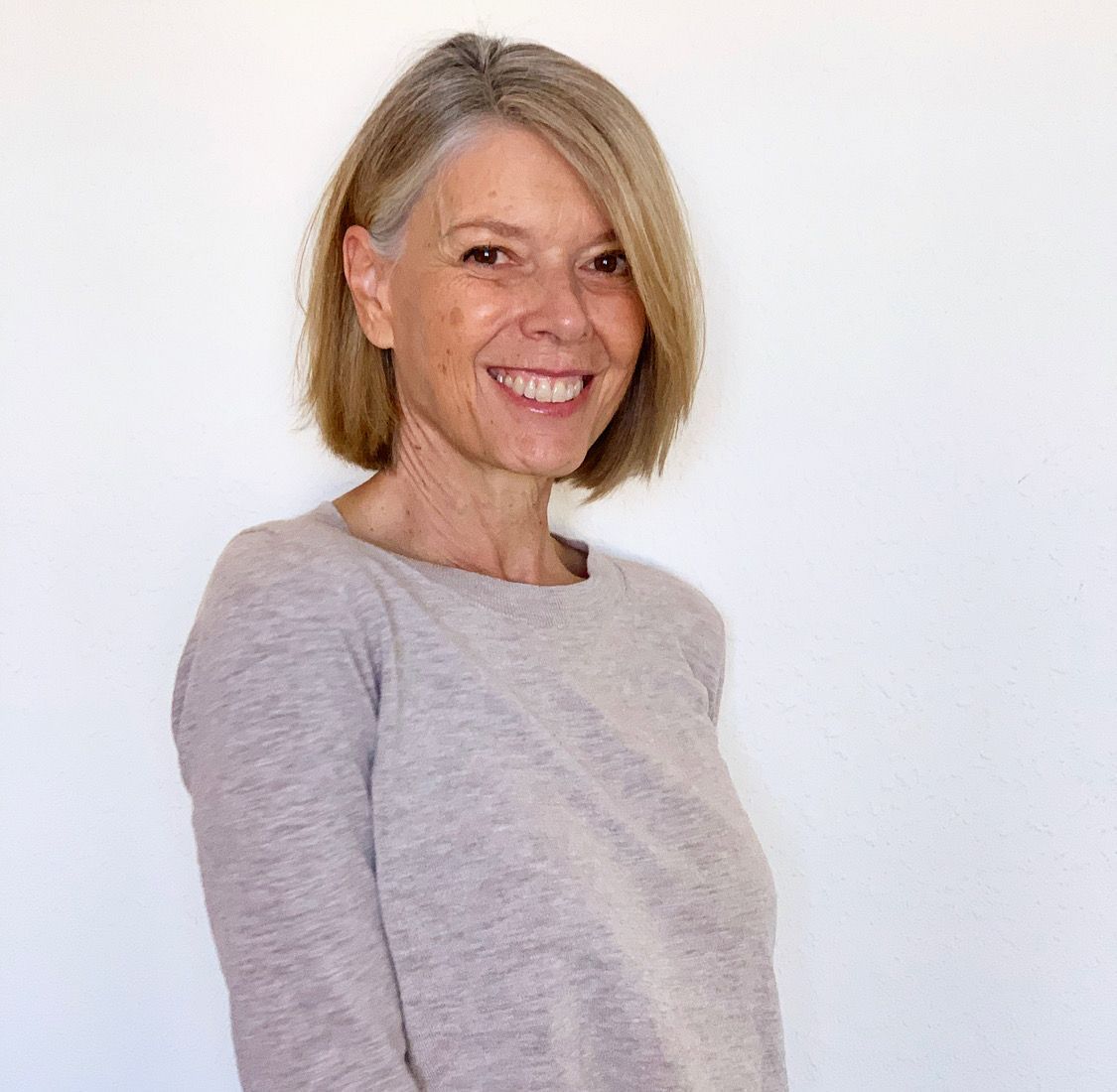 Patty Hawley, RYT200 Yoga Instructor
Patty began practicing yoga in 1998 as a way to find some balance in her busy life - the added stretching to her 5-day a week running habit was a bonus. When a back injury sidelined her early morning runs, yoga became more than a hobby, it became her therapy. A strong proponent in "yoga for every body", Patty uses a blend of functional movement and traditional asana to empower students to honor the integrity of their own bodies. She teaches several classes - from Gentle Flow to a more vigorous Vinyasa - that rely heavily on functional movement and challenge students to not only seek "how" but to ask "why".
RYT200, Rebecca Cohen Yoga, 2015
Received Reiki Practitioner, Joni Yaskulski - Reiki Master, 2015
Anatomy and physiology, Navina/Drew Hume, 2020
Yoga Detour Informed instructor, Yoga Detour/Cecily Milne, 2020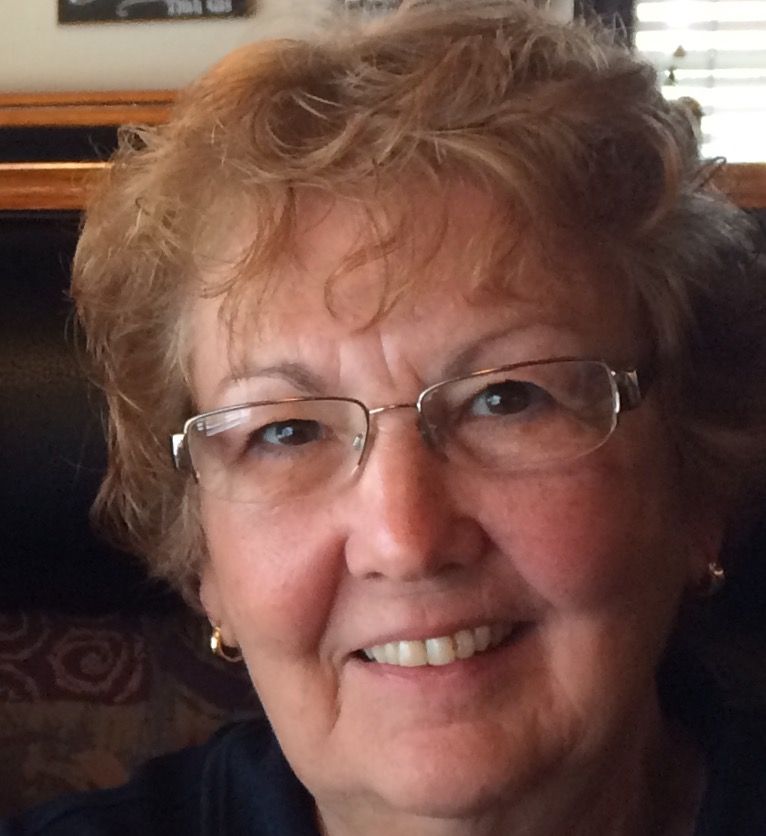 Laurie Tailie, RYT200 Yoga Instructor
Laurie, a former high school English teacher, has been teaching yoga at Blue Pearl Yoga for several years. Now a retiree, she leads gentle and restorative classes at the studio. When she's not teaching yoga or supervising student teachers at SUNY Oneonta, Laurie serves as "A Matter of Balance Coach" at Lifespan Rochester. She is profoundly grateful for all of the lessons leaned from her many teachers and mentors.
RYT200, Shakti Yoga, 2015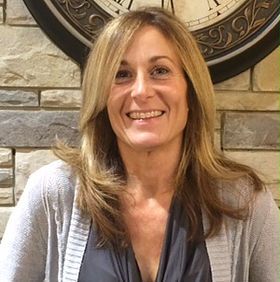 Denise Glidden, RYT500 Yoga Instructor
Denise practiced yoga for years by following along to DVD instructors before finding her way to Blue Pearl Yoga. She has always made room for fitness in the midst of her busy life as a Health & Family Consumer Science teacher and enjoys weight lifting, walking/running, biking and cross country skiing but yoga - and the opportunity to stretch and strengthen the body, holds particular interest. Denise teaches Yin Yoga at Blue Pearl Yoga and encourages all of her students - whether they're in her classroom or in the yoga studio - to go further than they ever imagined.
RYT200, Rebecca Cohen Yoga, 2015
Yin Yoga, Evolation Yoga, 2019
Hot Yoga, Evolation Yoga, (in process)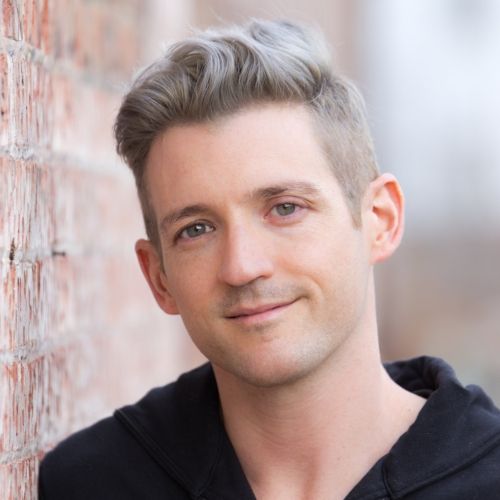 Ken Plossl, RYT200 Yoga Instructor
Ken is an avid runner and enjoys Crossfit so the addition of yoga in 2010 allowed him to see - and reap - the benefits of an effective breathing practice. He is a Client Support Specialist for Employee Benefits by day but connecting the dots between movement, breath, and stillness is what he brings to the studio. Ken's Vinyasa Classes are suitable for all levels.
RYT200, Nu Movement Yoga, 2018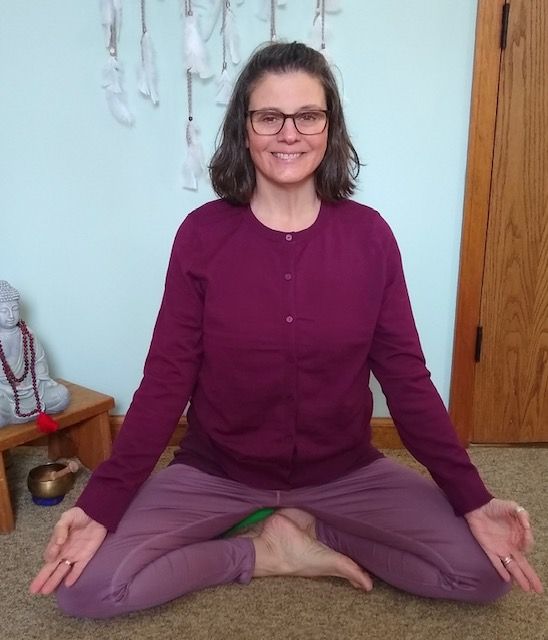 Lisa Ingalsbe
RTY200; RYT300
Lisa committed to a consistent yoga practice after knee surgery and it was nothing short of life-changing. Initially she used yoga as a tool for her own self-care journey; now she uses these same tools to encourage her students to hold a sacred space for themselves. She has long called Blue Pearl Yoga "home" and began teaching in 2019.
RYT200, Rebecca Cohen Yoga, 2018
RYT300, MVP Yoga, 2020
Reiki Practicioner, Joni Yaskulski - Reiki Master, 2016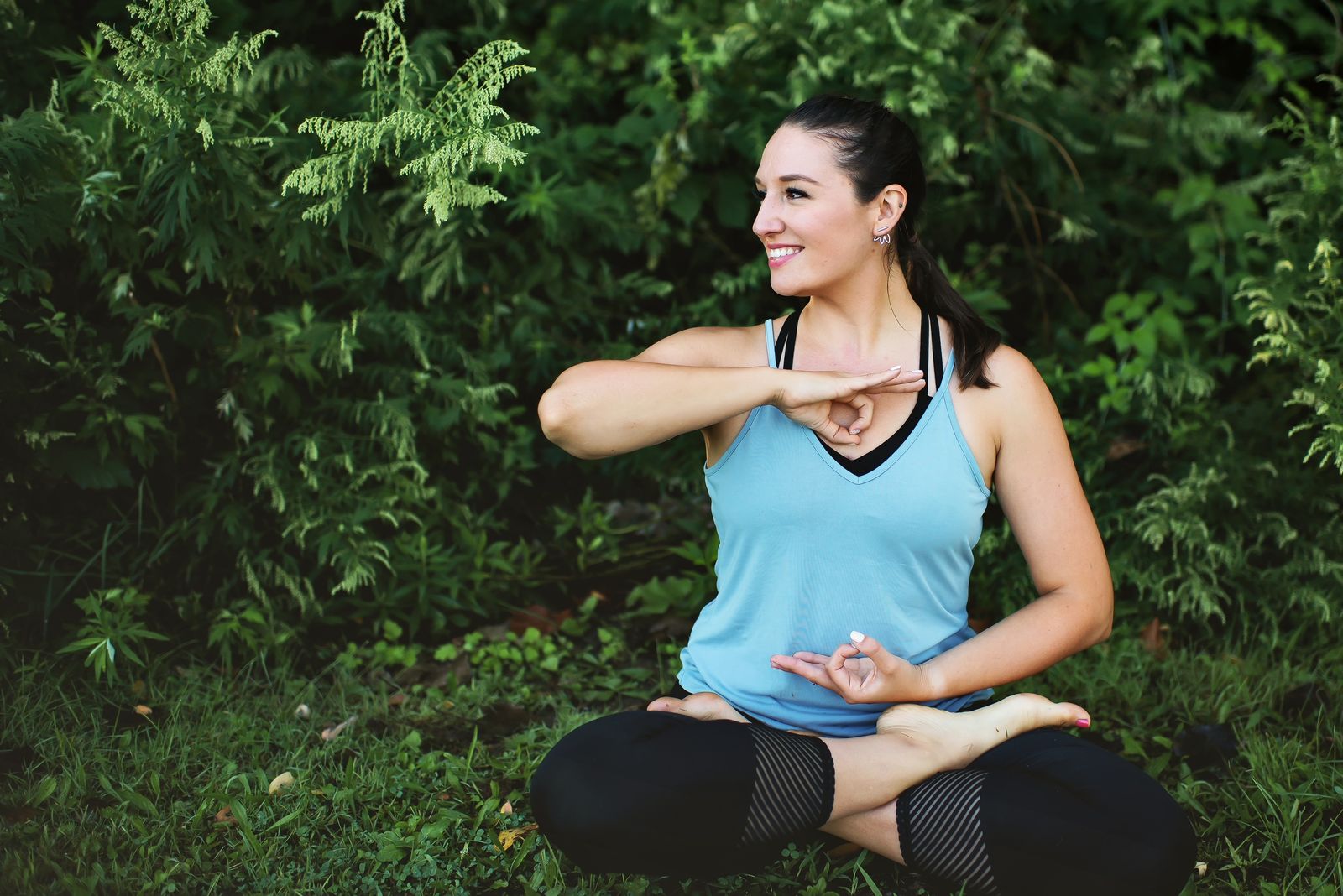 Elena Veltz
RYT200; RYT300 (in process)
A student of yoga since 2006, Elena began teaching at Blue Pearl Yoga in 2020. As a high school science teacher and busy mom to two small children, yoga has helped Elena slow down and find calm in a rapidly changing world. Elena inspires students to balance the movement and stillness of yoga on and off the mat. A guided meditation in each class ensures a relaxing finish to an invigorating Vinyasa practice.
RYT200, Yoga & Ayurveda Center, 2020
RYT300, My Vinyasa Practice, (in process)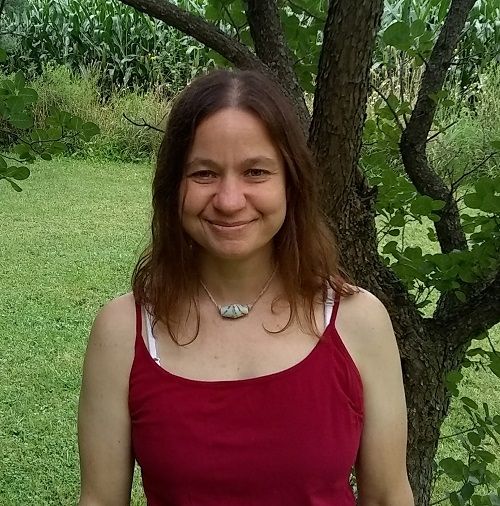 Paula Bianchi
Paula has been practicing yoga for over 20 years and teaching since 2009. Her practice has evolved over this time and continues to change, being inspired by her teachers and her ever changing body with the lessons that it brings. Yoga has helped Paula to be more "flexible" and to be more steady in body and mind; she wishes the same for her students. Her all level classes are slow paced, focusing on connecting movement with breath. Paula encourages her students to challenge themselves but to also rest when needed and to find joy in movement.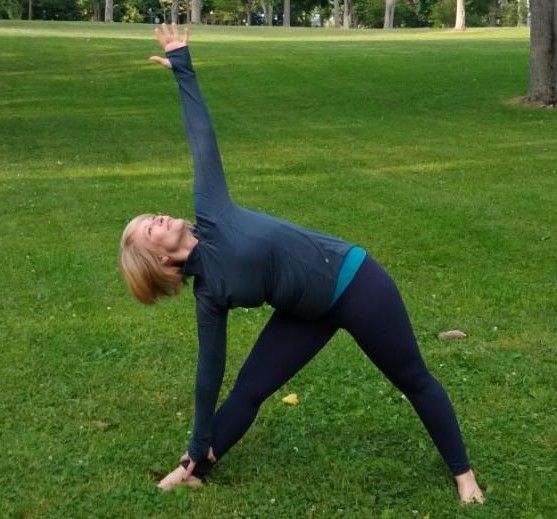 Michelle Woodward
Michelle's introduction to yoga began as sampling classes here and there with friends for fun, but she FOUND yoga in 2007 she participated in yoga classes for teachers at her school. Yoga became a time for Michelle to focus on herself between the teacher's hectic school day and rushing home to care for two small children. The true benefits of yoga became undeniable when Michelle aggravated two herniated discs in her neck. Along with the help of doctors and physical therapists at first, yoga became the best way to manage physical tension and daily stress. Michelle became certified to teach yoga as a treat to herself; she wanted to learn more about the practice that was so impactful on her health. After practicing her teaching skills in Yoga Teacher Training, she fell in love with sharing her passion. Michelle offers a traditional Hatha Vinyasa class with emphasis on flowing with the breath.
RYT 200, Rebecca Cohen Yoga, 2018
Yoga Nidra Meditation, Kristen McCarthy, 2020
USUI/Holy Fire 111 Reiki RYOHO, Joni Yaskulski 2021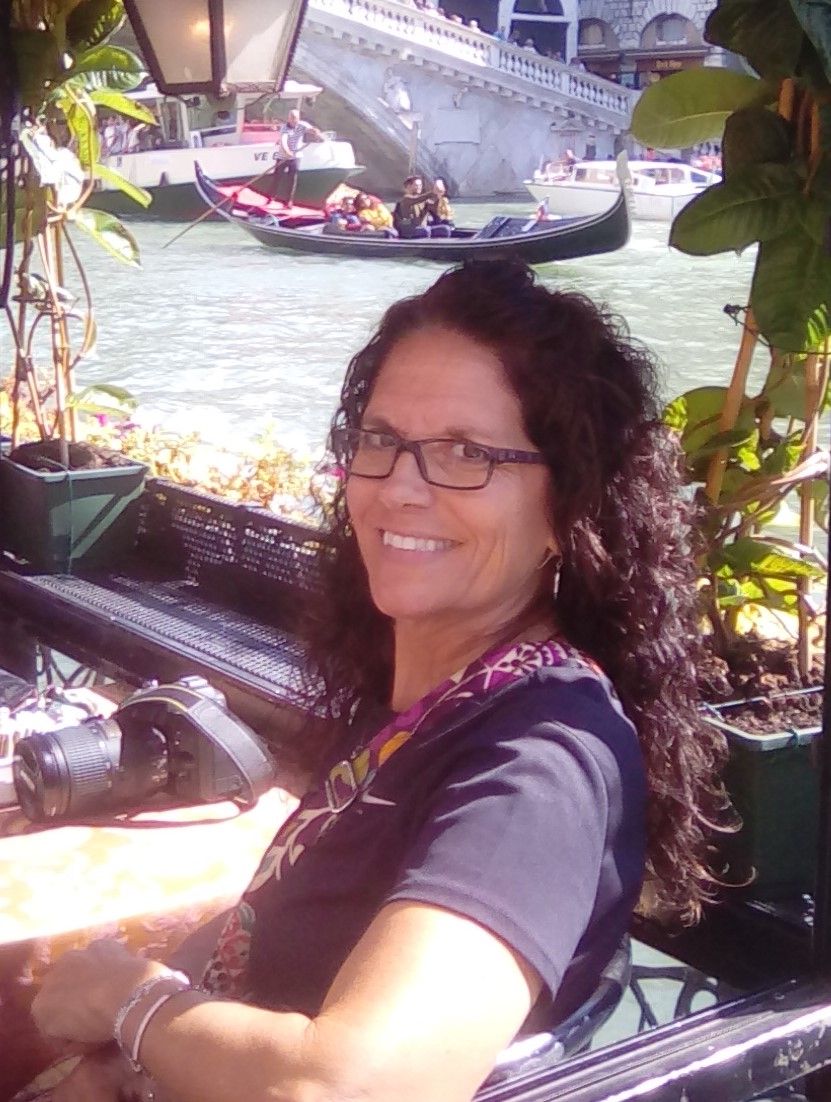 Joni Yaskulski
Reiki Master and Instructor
Joni - a certified Tai Chi instructor and Reiki Master/Teacher and Karuna® Reiki Master/Teacher - organizes and facilitates monthly Reiki Shares held at Blue Pearl Yoga. Along with seven years of martial arts skills, Joni has additional certification in Dan Ming Qi Gong and Thai Yoga Massage. She has been a steadfast fixture at Blue Pearl Yoga, as a teacher and a student, since 2005 and brings a wealth of experience (and joy!) to the studio.
GUEST TEACHERS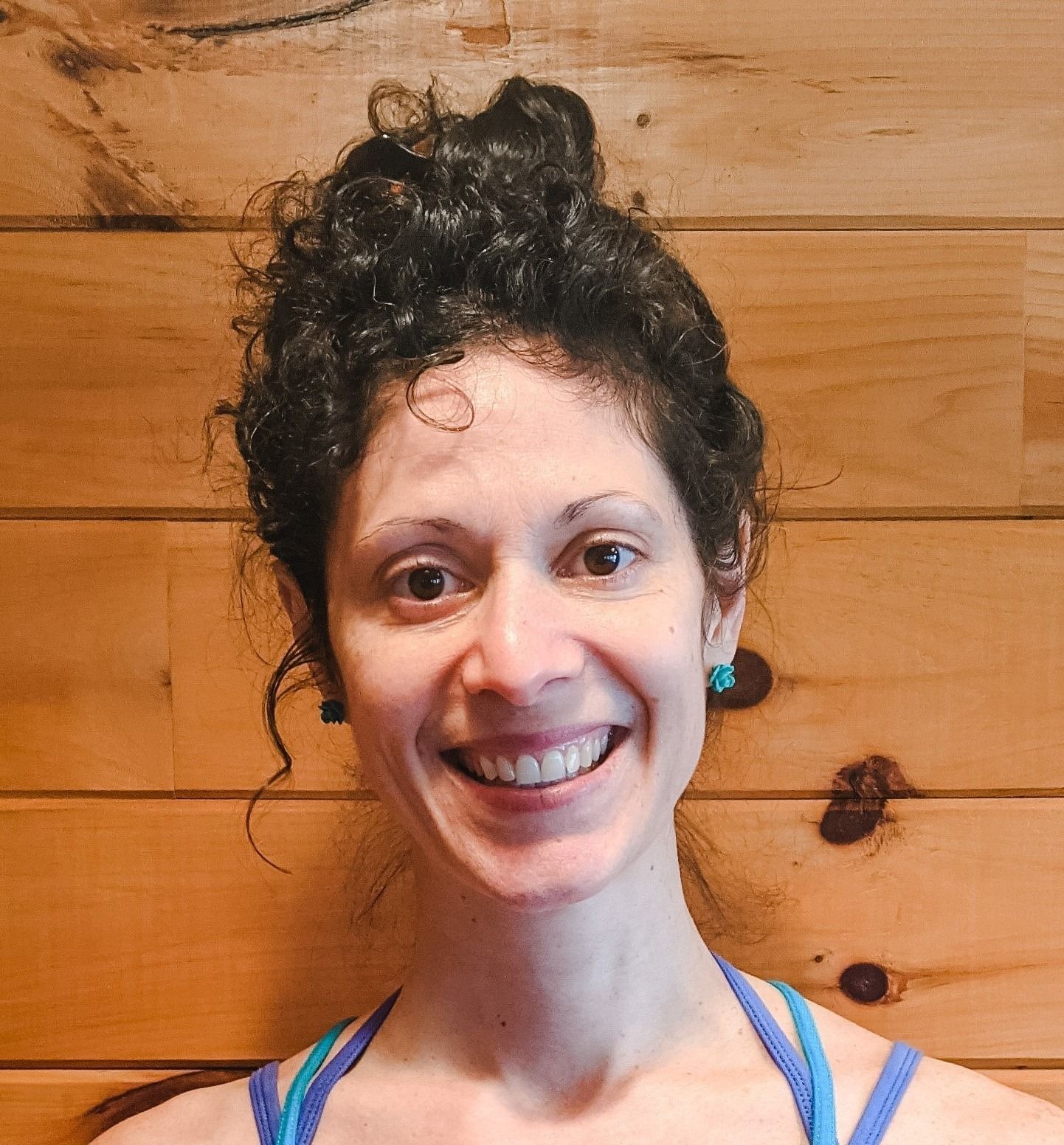 Melissa Kleehammer
Melissa's classes are designed to help you to age gracefully and gain a greater understanding of your body to help prevent and clear pain and tension. In her classes, we move slowly, confront edges, and work on stability and mobility. ​ From Melissa's experience of being lost and unfulfilled, she works to create an atmosphere where you feel a deep connection to your body, mind and breath that has been lost and helps create a new sense of aliveness for your life!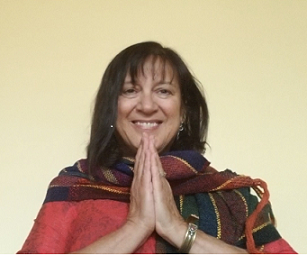 Angela Caplan E-RYT 500, YACEP
Angela Caplan E-RYT 500, YACEP is co-owner and director at Shakti Yoga in Geneseo, NY, a studio established in 1986. She has studied in-depth in the Iyengar, Anusara, and Rasa Yoga styles. With a background in dance and choreography, Angela loves to teach from a place of creativity and sensitivity. She enjoys vibrant energetic movement with its dynamic challenge. She has also learned the value of finding repose within the pose and silence within the sound. Her overarching goal as a teacher is to share in connection, heart to heart.